Transaction Details Overview
By click on a transaction, all transaction details can be viewed as illustrated in the image below.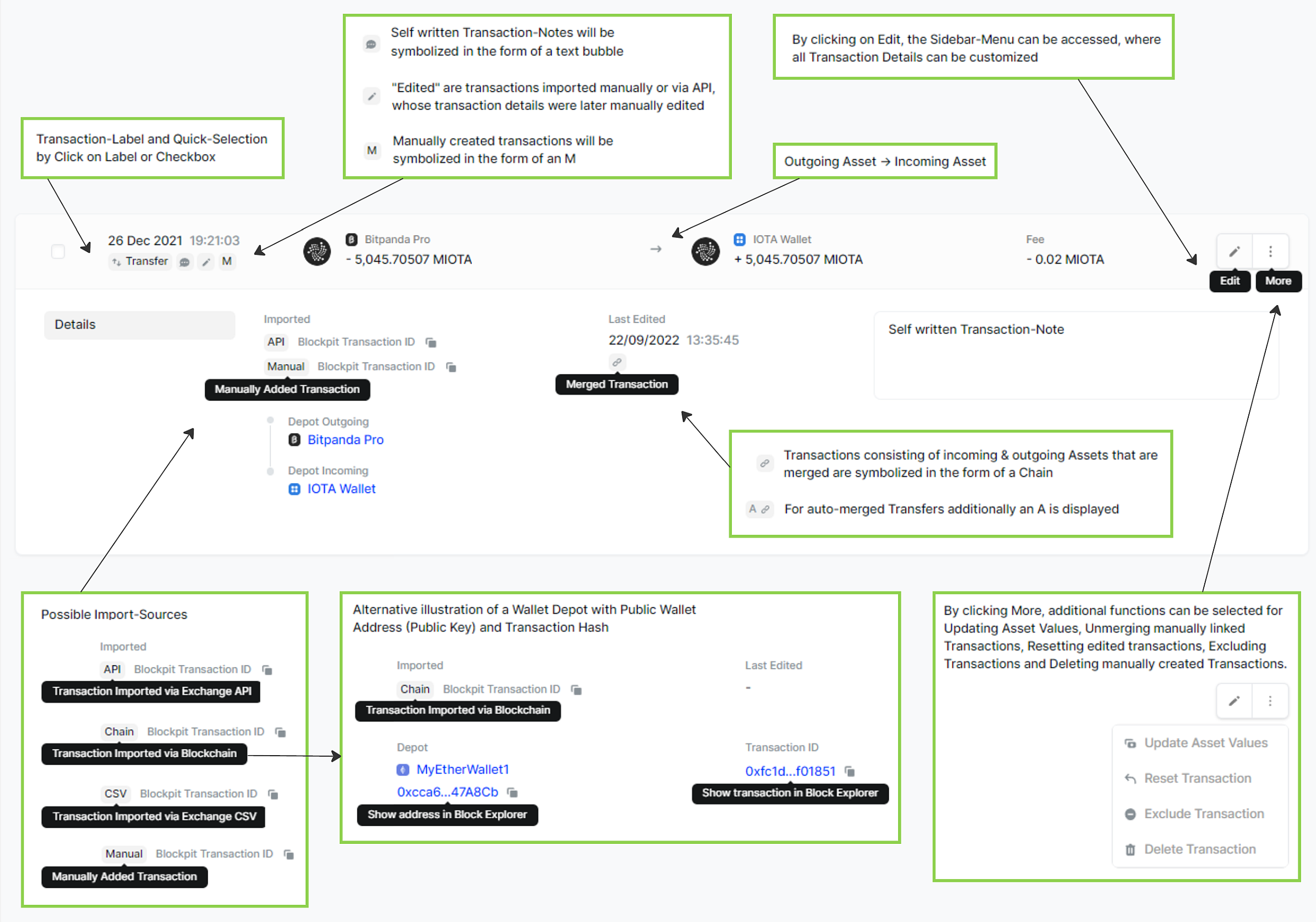 Transaction Editing
All possibilities to change or extend transaction details are described in the following:
Transaction-Labels
Transaction-Labels can be changed individually via a quick menu or collectively via the Bulk Editing Function. In addition, there is the possibility to "merge" transactions to Trade or Transfer.
> Basics on Labeling and Merging of Transactions
Transaction Details
Transaction details such as Label, Date, Asset, Asset Amount, Fee and Transaction ID can also be accessed and customized via the "Edit" button (sidebar).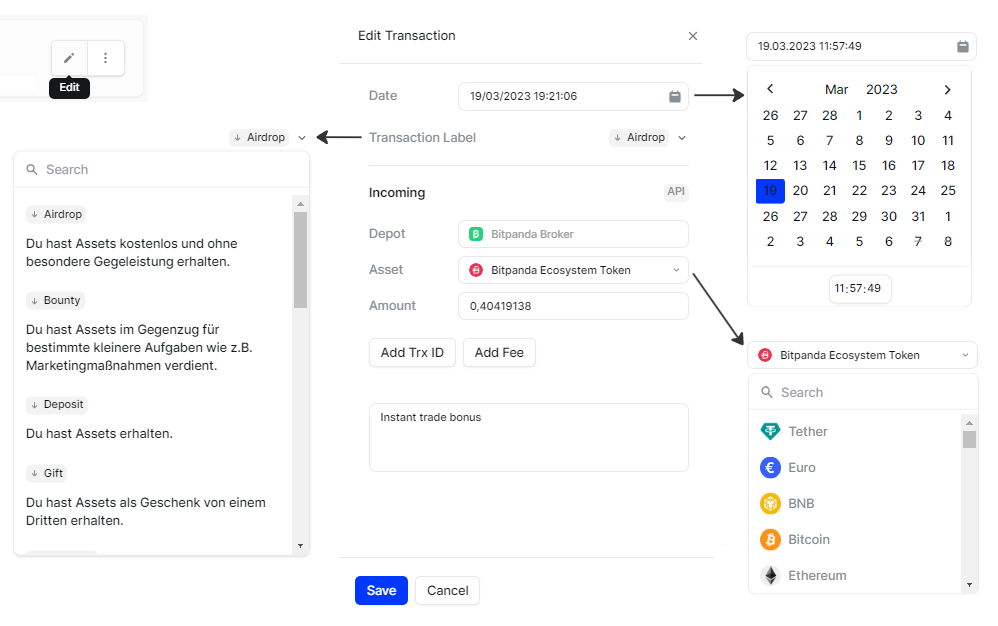 > More on extended Transaction Details (Ledger & Tax View)
Asset-Values
Asset Values are mostly determined automatically, but can be adjusted or added via the "Update Asset Values" button.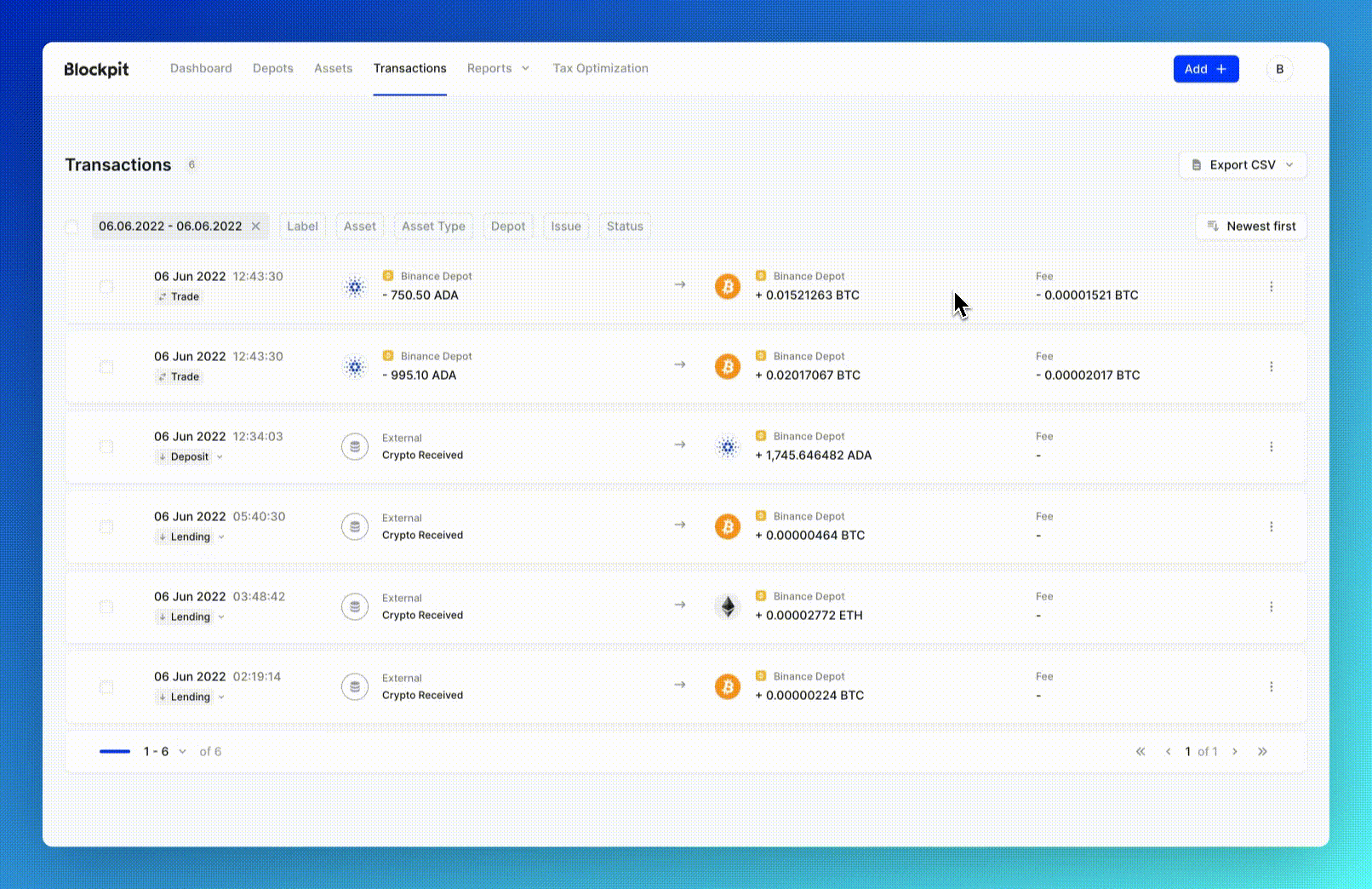 > More information about the specific Issues
Reset/Exclude/Delete Transactions
Transactions can also be excluded from the tax calculation using the "Exclude Transaction" button. Excluded transactions will no longer appear in your transaction list and can only be found using the "Status = Excluded" filter.
Alternatively, transactions can also be deleted entirely using the "Delete Transaction" button. However, this is only possible for manually created transactions.
Edited transactions can be reset to their initial state via the "Reset transaction" button. If the transactions are "merged", they must first be "unmerged" before they can be reset!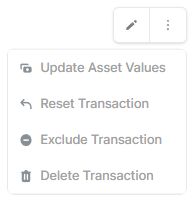 Excluding and Deleting multiple transactions is also possible via Bulk Editing.
Bulk-Editing
Bulk Editing Function allows Labeling/Excluding/Deleting of multiple transactions.
To do this, select all the desired transactions and choose the corresponding option in the action bar. Note that Deleting is only possible for manually created transactions.