Blockpit's referral system gives you €20 in cash for a license purchase of a referred friend. Simply share your unique Refer a Friend link (invite link) with your friends and network and recruit new users.
In return, your friends will receive a 15% discount on the purchase of their first license.
Where can I find my Refer a Friend link?
Simply navigate to your profile icon as shown in the image below and select Refer a Friend.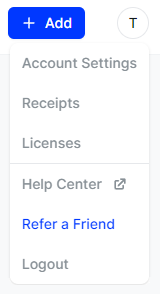 Next, copy your referral link and share it with your friends or directly with your network.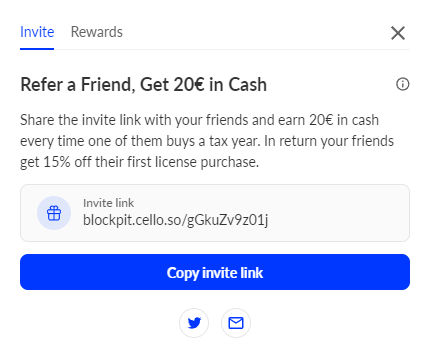 For more details just click on the info icon shown above in the Blockpit App

How to claim my €20 rewards for referring friends?
In order to receive the 20 € reward for license purchases, you must accept the Terms and enter your PayPal payment details. Each reward is claimable 14 days after the date of purchase of a license. You will receive your rewards when all conditions are met and after we have processed your submission.
Please note that you will only receive rewards if your friend has actually registered with Blockpit via your invite link and purchased a Blockpit license for at least 25€ / 25$ (gross).