With Blockpit, you can easily and quickly download your tax report.
Just follow these steps:
Before you download the tax report, you should make sure that the report is up-to-date by clicking on Recalculate Report. If warnings or errors occur, you can correct them by following our instructions.
Once the calculation has been completed successfully, you can download your report by clicking on Export as PDF.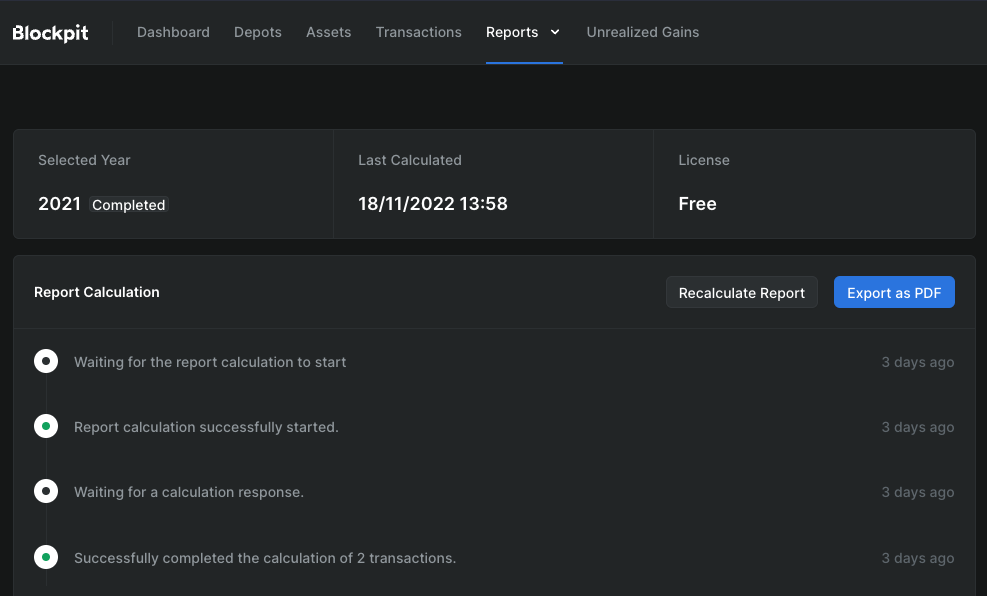 If the download of the report does not work, please check your internet browser settings and disable all popup blockers for app.blockpit.io or try another browser like Chrome or Brave.